"Your visions will become clear only when you can look into your own heart. Who looks outside, dreams; who looks inside, awakes."
― C.G. Jung.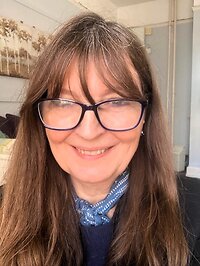 Charmaine Dunmow BSc. (Hons), UKCP Accredited
Making the decision to come for counselling is the first step on the journey to discovering and understanding more about yourself, your relationships and your place in the world.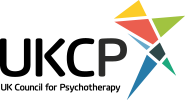 I am an experienced integrative psychotherapeutic counsellor and an Accredited Member of the UKCP (UK Council for Psychotherapy).

My practice is based in the historic market town of Saffron Walden in Essex, close to the Suffolk and Cambridgeshire borders.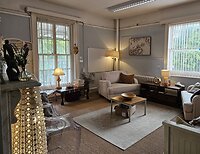 Fees & Contact:
My fees:
£65.00 - 75.00 1 hr session (individual sessions)
£90.00 1hr 15minutes session (2 people, couple/relationship counselling sessions)


My contact email is: charmaine@therapyroomsw.co.uk
Telephone: 01799 794795
.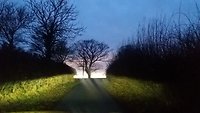 How I Work:
As an integrative psychotherapeutic counsellor I draw on theories and concepts from the three main schools of psychological thought: Humanistic, Analytic and Cognitive Behavioural (CBT).

My approach is primarily humanistic, grounded in Attachment Theory and guided by current neuroscience.

What distinguishes psychotherapeutic counselling from traditional counselling is the emphasis it places on the in-depth, inter-subjective, therapeutic relationship, jointly created by the therapist and the client. This relationship is a central factor.

Building a warm, non- judgemental, secure relationship becomes a fundamental part of the work.



The Work in Process

Within the safety of the therapeutic relationship, I focus on how my client experiences their life in the present. Every client has a unique situation and is considered as a whole. I encourage my client to explore and develop their own self awareness so it is made possible for them to begin to identify what it is that is needed in their life now. At the core of our work we will be looking at relationships in all their dimensions.

As a relational counsellor my approach is always collaborative. My work acknowledges the crucial inter-relationship of body, mind and spirit.

Talking, being heard and being understood on a deeper level can bring about profound change. Some clients prefer to just talk, while others connect more easily using other forms of creative expression. such as working with image and metaphor, expressive art, visualisation, dreams and writing.


I offer support with:
Unexpected life events, period of change and loss

Exploring, understanding and learning to manage overwhelming emotions

Releasing old patterns of behaviour that no longer work

Realising your inner potential

Developing more fulfilling relationships

Reconnecting or finding a greater sense of purpose



"Until you make the unconscious conscious, it will direct your life and you will call it fate. Carl G Jung"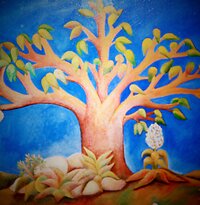 Additional Information:

I have significant experience with supporting people through transitional life stages including the bridge from adolescence to adulthood, midlife and beyond.

Our world is a troubled one and at times the demands presented to us can feel overwhelming. I offer a safe space to reflect, explore, find meaning, to enhance life and to live more consciously.

My work often includes people who are suffering :

The following may resonate with you:

a loss of purpose, a feeling of being stuck, symptoms of distress such as anxiety, depression, lack of self worth and low self esteem,
experiences from the past such as developmental trauma and neglect, emotional or physical abuse,
relationship difficulties and attachment concerns, post traumatic stress, loss including heartbreak, betrayal, health changes, terminal illness, bereavement.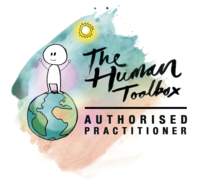 Qualification & Training
Current Study:
PG Jungian Studies
Opus Magnum

Relevant Education:
BSc. (Hons) Integrative Counselling
Advanced Dip. Integrative Counselling
Diploma Integrative Counselling
Certificate in Humanistic Counselling

Additional Training Courses:
Diploma Jungian Psychology
Person Centred Art Therapy Skills Couse
Somatic Trauma Training
Advanced Supervision
Creative Therapy Certificate - Adults and Children
CBT Mindfulness & SR Mindfulness
Stress Reduction & SR Mindfulness
Couple Counselling Certificate

Key Interests:
Jungian Psychology
Attachment Theory
Trauma & Somatic Body Awareness
Visualisation, meditation and breathwork
Sensorimotor Practices
Developmental Trauma
Healing through the creative process

CPD - ongoing

I am committed to my own personal psychological development.

My contact email is: charmaine@therapyroomsw.co.uk