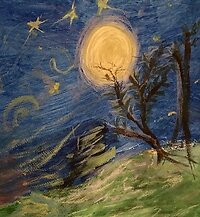 In Search of Self - A Shared Personal Journey
Are you ready to embark on possibly one of the most important journey's you will ever take - a journey into the depths of the unknown in search of Self?

.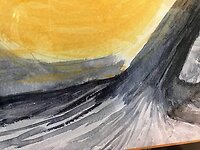 Your Starting Point...
Are you at a crossroads in life?

Has something shaken your world?

Are you questioning your purpose in life?

Have you reached a brick wall?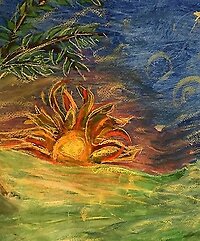 Offering:
These creative and experiential sessions, based on the work by Joseph Campbell, are for people who have reached the 2nd half of life and who now want to discover who they are in relation to what they now face.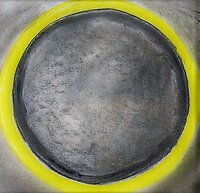 .
The Call to Adventure, Challenge or Quest:

Will you be one of the eight who join me?

The call to action is heard in the ordinary world. Once this is accepted, the next step is to cross the theshhold of no return and to meet the challenges which are presenting. The task is to seek inner knowledge and the tools to face one's own dark shadow and gain the courage to slay the dragon .

There will be tests along the way and there will be failure too.
On the return the ordinary world is no more. A transformation has taken place within and the story and treasure can now be shared.


What will you need?


An open and curious mind

The ability to be present

The ability to be open to the creative process within

The desire for self knowledge
.

I work in the field of psychological well being. Prior to my training I worked in both the private and public sectors. I too am a human being exploring like any other and I often feel I need to know more. It is through challenge and failure that we learn about our vulnerability and courage. I find life fascinating and people inspiring in their creative processes and inner wisdom; indeed, I am humbled by this innate ability. I enjoy sharing with others and bringing people together to experience more of themselves in relationship.

The dance of life is present within all of us if we can open our eyes to see ourselves more clearly.

I am very excited to be embarking on this journey. Would you like to join me?

Book now for September 2022:

Commitment:

Saturdays 9:30am to 12:30pm

Group size is: 8
Time investment: 3hrs per workshop, plus external reflective work
Held: Monthly
At: Saffron Walden

Cost per workshop: £65.00 (£390 in total)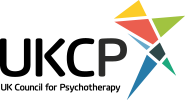 Counselling Approaches:
UKCP Source:

Humanistic integrative psychotherapy aims to work with a full range of influences to encourage the development of the individual, their relationship to others and society.

In humanistic integrative both the client and the psychotherapist are actively engaged in shaping the processes of assessment, intervention and evaluation of outcomes. This approach stresses the importance of the individual's capacities for self-regulation, self-actualisation, responsibility and choice, which underpin the process of change; the psychotherapist works with the client to realise these potentials. Psychotherapists also take into consideration the impact of the external world upon the internal world of the client to explore the significance of social, cultural and political realms of experience.

Humanistic integrative psychotherapy is available in a range of settings in the public, private and voluntary sectors and benefits individuals, couples, children, families, groups and organisations.

Attachment-based

Attachment-based psychotherapy is a branch of relational psychoanalysis exploring interrelated emotional forms of attachment from birth onwards.

The theory behind it looks at early child development and the forming of early attachments – secure, anxious, avoidant, ambivalent or disorganised to understand how problematic attachment experiences early on in life are subsequently re-enacted later in adult life.

Who would benefit from this type of therapy?

Developing an attachment-based relationship with a psychotherapist will allow a client opportunities to mourn past losses, and explore the impact of important relationships on their life in the present and the past.